TPA Management Software facilitates the process of settlement of the bills of a patient insured or covered by a third party. It records the details of third party payers and insurance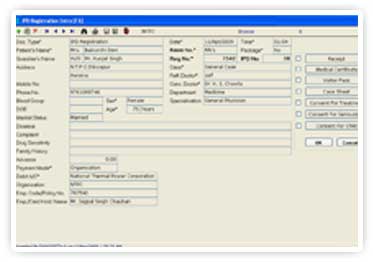 Companies.
It helps to verify the eligibility of the patient for reimbursement by the third party or the insurance company. This module helps the hospital file online claims on behalf of the patient in a prescribed format along with the discharge summary and various bills of the services provided to the patient.
It also helps to track the status of the claims and provides a provision for follow up to these Insurance companies.